Take a look at what we have to offer...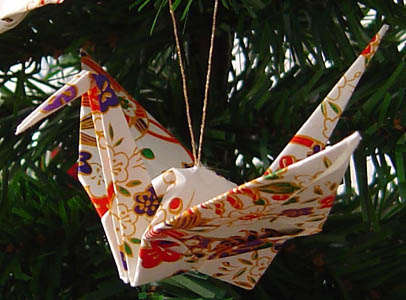 These ornaments are larger stand alone ornaments folded from quality origami paper and have a string for hanging. Paper ornaments range in price from $2 to $8 depending on the complexity of the design.
Click on a photo to enlarge
Please note that due to the handmade nature of origami paper and these products; photos are posted as examples only. We have a large stock of colors, patterns, ribbons, and ornament sizes available; please contact us for more information or to place an order.